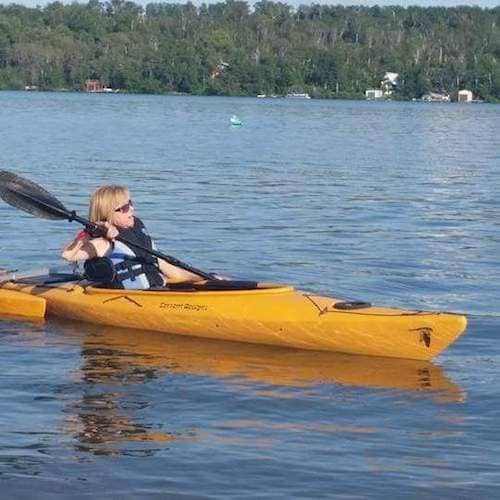 Kayaking
Canoeing and kayaking are popular water-based activities that can be enjoyed by people of all abilities as social/fitness activity or as a sport. The benefits of kayaking are fresh air, exercise, relaxation, appreciation of the flora, fauna and the music of the paddle. Increasingly, people with disabilities are discovering kayaking as a recreational activity. Using standard and/or adaptive equipment, many people with disabilities can kayak on a "level paddling field" with their non-disabled peers. For many participants minimal adaptations are necessary to enjoy kayaking. For other, the increasing varieties of adaptations available are making kayaking accessible for even more participants.
Spinal Cord Injury staff are available to assist you if you are interested in adaptive kayaking. Call us at the Regina or Saskatoon offices.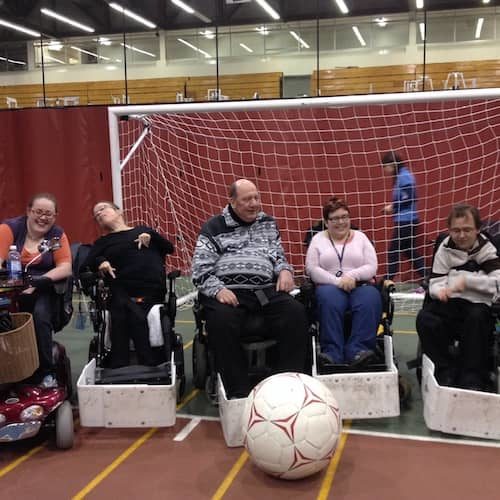 Power Soccer
A group of Spinal Cord Injury Saskatchewan members who are in power wheelchairs put on protective gear and gather to play soccer using their wheelchairs. Other individuals from the community are welcome to join us. Our staff and volunteers attend the power soccer games along with an individual from Saskatchewan Wheelchair Sports Association. Teams are situated in both Regina and Saskatoon locations.
For dates and times check out our Events Calendar or call either the Regina or Saskatoon offices for more information.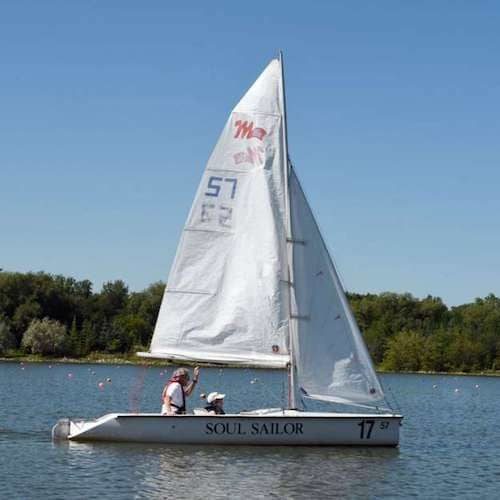 Parasailing
Sailing is a Paralympic and Canada Games sport. Increasing interest is being shown in the class in Saskatchewan. The 2015 Canadian national Championships were held in Victoria. Competitors from Saskatchewan were present at the championships. With most of the weight in the keel for stability, the boat will not capsize or flip over. The sails are adjustable from inside the boat, with the controls right in front of the sailor. Both hand- steering and foot –steering are possible. Some boats are modified for sip and puff control. The boat is sailed with a mainsail and a jib.
If you are interested in parasailing in Saskatchewan call us today at either our Saskatoon or Regina location.