The Awareness Saskatchewan video project is a Good Access is Good Business initiative of Spinal Cord Injury Saskatchewan and is funded by the Government of Canada's Opportunities Fund.  This project is designed to promote and encourage inclusion and diversity in the workplace. The Awareness Saskatchewan project is working to spread this message across the province.
According to the Canadian Survey on disability released by Statistics Canada, about 3.8 million working age Canadians self-identified as disabled in 2012.  That's about 13.7% of us and is equal to nearly one in ten working age Canadians.
If current and upcoming labour shortage trends continue, labour demand will exceed labour supply, with 70% unemployment among persons living with a disability in Canada, it is critical to recognize that these individuals make up a talented, skilled and available labour resource.
For more information or if you are interested in having our staff present to your organization or business
please fill out the form below. We would love to hear from you.
How Accessible is your workplace?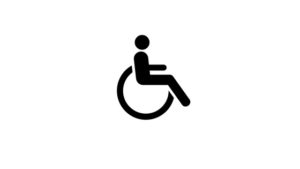 Good Access is Good Business Handout