Looking For Our Events Calendar?
This page contains articles about events.  For dates and times, visit the calendar.
Are you a Saskatchewan Student living with a Spinal Cord Injury or Physical Disability?
LA Charities Post-Secondary Education Scholarship Deadline June 30, 2020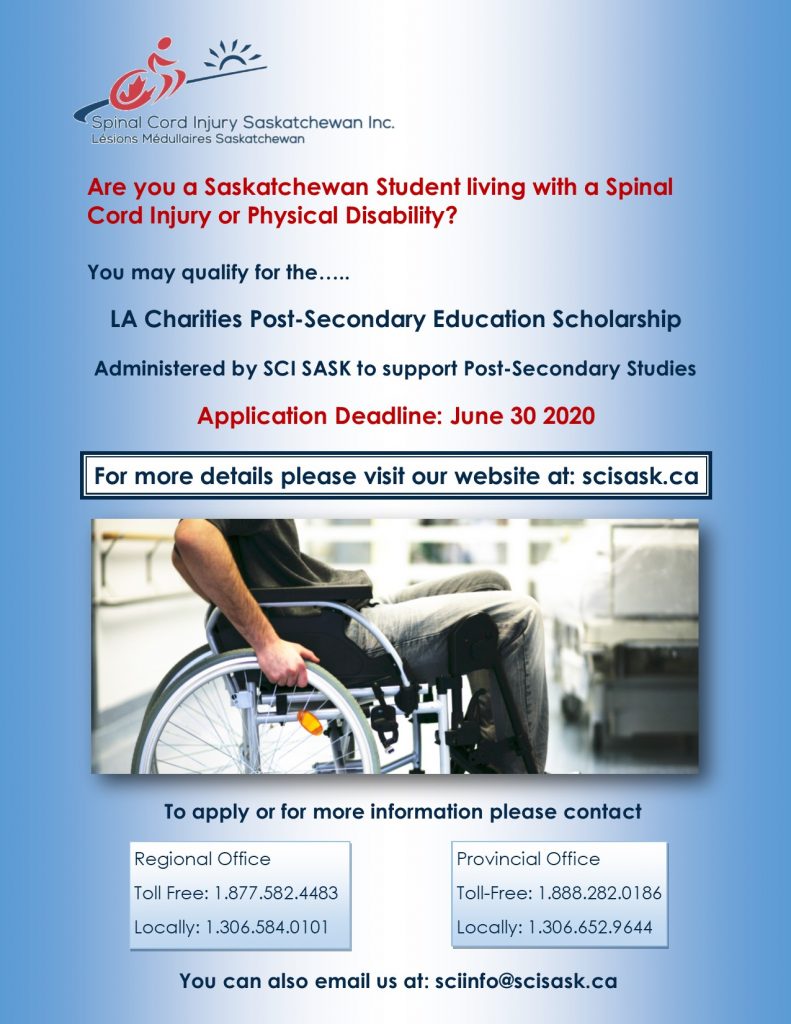 Are you a Saskatchewan resident living with a spinal cord injury or physical disability?
If you are interested in applying please email us at sciinfo@scisask.ca
The AMI also has a scholarship opportunity. The 2020 application window is open! The deadline for applications concludes Tuesday, June 30, at 5 p.m. Eastern. Please visit the NEADS website to apply.