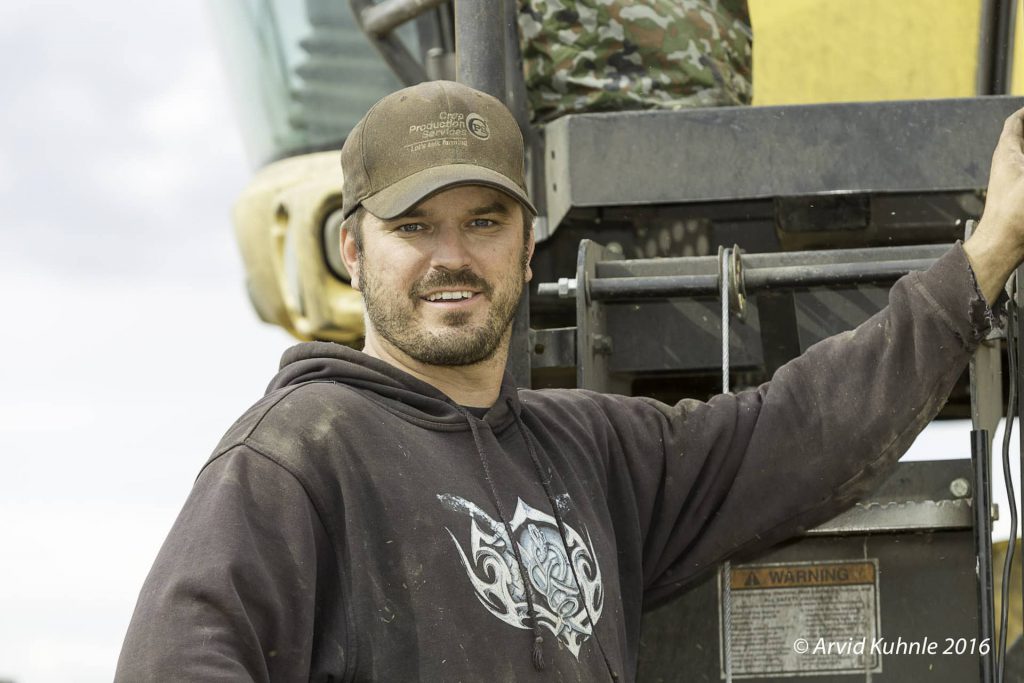 Bryan Fyson is a 31-year-old lifelong farmer in Perdue, Saskatchewan. In 2004, Brian had a snowmobile accident that resulted in a T12 spinal cord injury.
After his accident, farming was difficult, but with the help of his family and friends, he learned to adapt and was able to continue the work he loves. His only frustration was that he had to rely on others to get in and out of his combine. Recently, he saw the option of an electric lift that would assist him in getting in and out of his combine.
Thanks to the ingenuity of a neighbor and the support of SCI Sask and the Government of Saskatchewan Ministry of Economy, Brian was able to build this electric lift for his combine. He has now regained his independence in his work life.
Farming is a passion of mine, and having the opportunity to have this lift has definitely given me my independence back," says Brian. "I want my daughter, Everly, as well as anyone reading this to know that no matter what you put your mind and heart to, you can achieve it. It may not always be easy, but it will be worth it. I would like to thank SCI Sask for its support.