Plan to Move Your Kids! New 12 Week Online Program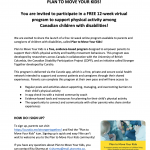 Announcing a new virtual support program! Parents of children with a disability are invited to participate in a free 12-week virtual program, called Plan to Move Your Kids! As part of Curatio's Stronger Together initiative in partnership with the Canadian Disability Participation Project (CDPP), this program is designed to empower parents to support their child's physical activity and healthy movement behaviours. This program also allows parents to connect and communicate with each other, share experiences, and build a support system within the community.
Visit https://curatio.me/strongertogether/ to sign up for the Plan to Move Your Kids community!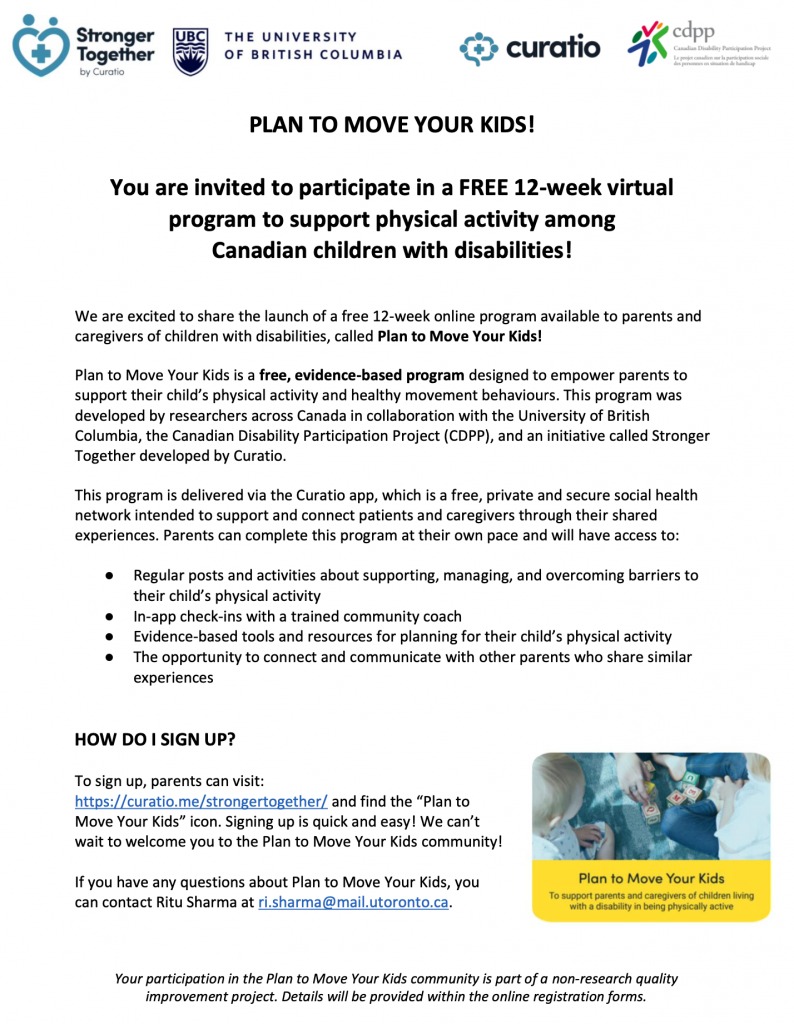 Please note that if you do choose to post to the study page, and/or "like", "comment", and/or "follow" the study page, you may be publicly identified with the study. Should you wish to remain completely anonymous, please refrain from engaging with the online study content on publicly available pages with your identifiable information.
This information is being shared by SCI Sask on behalf of Curatio's Stronger Together initiative in partnership with the Canadian Disability Participation Project (CDPP)