SSCF – Vital Covid-19 Focus Report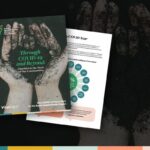 Through COVID-19 and Beyond:Charities at the Heart of Our Communities
Today, we are elated to share the results of those surveys with you. SSCF's Vital COVID-19 Focus Report, 'Through COVID-19 and Beyond: Charities at the Heart of Our Communities' which reveals three important insights:
The leading issue of concern in our communities is addressing the mental health needs of our public.
Our community organizations showed resiliency by being innovative in delivering their programs and sustaining their operations between March 2020 and March 2021. However, to recover from the impact of COVID-19 organizations need unrestricted funding and more volunteers and staff.
Charities are vital in supporting the wellbeing of our communities.
You can read the full details of these insights and access the report on SSCF's website here.