We're Hiring- Client Service Coordinator Saskatoon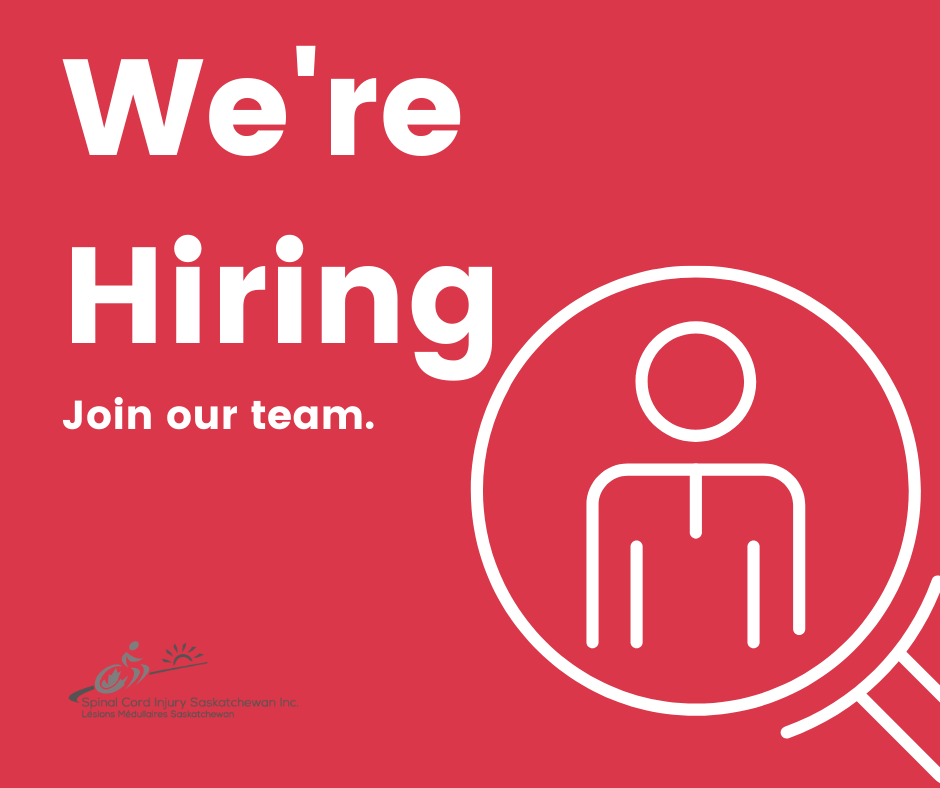 SCI Sask is seeking a part time Client Service Coordinator in Saskatoon.
Deadline to apply is January 13, 2021
THE ORGANIZATION
Spinal Cord Injury Saskatchewan Inc. is a community based organization that provides services for individuals, families, business sector, governments and communities. Our mission is to assist persons with spinal cord injuries and other physical disabilities to achieve independence, self-reliance and full community participation.

THE POSITION
The successful candidate will oversee the delivery of a comprehensive client focused rehabilitation framework in support of SCI Sask mandate and mission. Responsibilities include: Rehabilitation and Education/Employment counseling; Community Awareness; Navigational and Information services; and Peer Mentor Networking

THE CANDIDATE WILL POSSESS:
An undergraduate degree/certificate in rehabilitation, social work, psychology, therapies, nursing or related discipline; plus work experience in the field. Experience with life strategies and goal-setting facilitation with individuals with physical disabilities, combined with knowledge of the principles of counselling services. Knowledge of spinal cord injury and/or other physical disabilities is an asset. Seeking: Excellent oral and written communication; facilitation and interpersonal skills; Demonstrated ability to work in a collaborative team environment; Well-developed organizational and time management skills; and Effective working relationships in the rehabilitation area with various groups – public, private/corporate, not for profit, government and community agencies. Computer literacy in a windows environment, familiar with Microsoft Office, data entry, and email required.

Travel includes within Saskatoon; surrounding municipalities; and within northern part of the SK province.
**SCI Sask is an equity employer. Individuals living with an SCI or other physical disability are encouraged to apply.
Only those selected for an interview will be contacted; interviews will occur in the Provincial Office located in Saskatoon SK